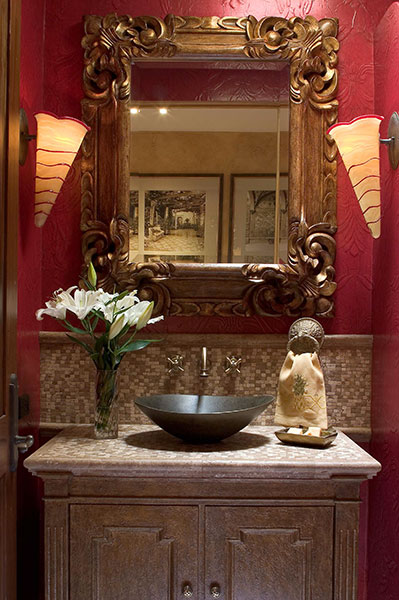 Even though powder rooms are a part of your overall design style they do not have to conform.
For example: a traditional home may have a contemporary powder room; or an Asian influenced powder room. It's unexpected and could even be whimsical! Typically there is no furniture in a powder bath, so you have free reign to select unique materials and rare finishes.
Powder rooms are usually small and have no shower or tub so you can splurge on just the right sink, tile splash or faucet and still not "break the bank".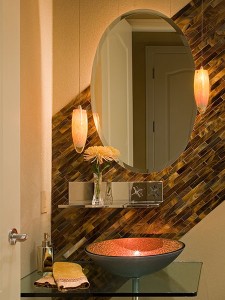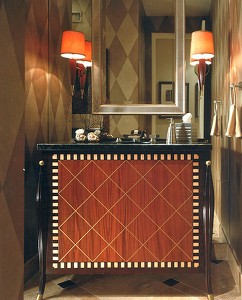 Because the powder room is the one room that all your guests will see at sometime, it should be stunning!
See more bathroom designs here.